Don't miss out on specials... sign up today!
We promise not to spam you. We also hate spam!
---
4-year warranty on Unitron Discover
Additional 4th year warranty complimentary on all Unitron Discover hearing aids purchased by 31 January 2020 at HEARING SAVERS.
---
Looking for great deals?
Enjoy fantastic Spring Savings deals at HEARING SAVERS:
All offers valid to 15 November 2019. Battery offer includes both disposable and rechargeable batteries. No further discounts apply. No minimum spend. FREE shipping in Australia. Price Beat Guarantee applies.
---
11% OFF Hearing Aid Batteries
Looking for a good deal? 11% OFF all hearing aid batteries until 30 June 2019.
Enter coupon code EOFY19 at checkout.
Offer expires 30 June 2019. Offer includes both disposable and rechargeable batteries. No further discounts apply. No minimum spend. FREE shipping in Australia.
FREE Signia Streamline TV or Signia Smart Dryer
Purchase a pair of Signia rechargeable hearing aids from HEARING SAVERS before 31 July 2019, and receive your choice of either:
Offer ends 31 July 2019.
Until 31 May 31 August 2019, all WIDEX EVOKE 440 purchases come with an ultra-attractive price tag!
HEARING SAVERS discounted price of $6,690
per pair of WIDEX EVOKE 440 hearing aids

March 2019 price was $8,400. Save a massive 20% off our already reduce prices.
The premium Widex EVOKE 440, the first hearing aid to feature machine learning technology, is now priced below mid-range models.
See the full Widex EVOKE hearing aid range.
Phonak D-Dry Drying & Cleaning Kit
For a limited time, we've dropped the price of the very popular Phonak D-Dry, from $109 to $88. Limited stock is available.
Used on a daily basis, the Phonak D-Dry uses electric heat and UV-C light to eradicate moisture and germs from your hearing aids, including your ear moulds. This hygienic and efficient system ensures hot air is circulated naturally.... read more.
Offer ends 28 February 2019.
We're Overstocked!
Enter coupon SPRING for battery deals at checkout. All batteries are fresh, with minimum 2-year shelf-life.
Enter coupon FLOWER at checkout for accessory deals.
Offers end 31 October 2018 or sooner if stock is sold out. FREE shipping all orders.
---
5% OFF Rayovac Batteries
Premium Rayovac hearing aid batteries are back in stock!
Rayovac Advanced Extra are made in the UK, mercury-free (so they're good for the environment) and have an amazing 4 year shelf left (current battery expiration is 2022!).
SAVE 5% until 31 August 2018 extended to 30 September 2018. Enter coupon code RAYOSAVE at checkout.
---
FREE trial in our Melbourne hearing clinics. Limited spots available!
Not just a hearing aid, a complete hearing solution – the tiny Signia Pure Nx hearing aids are the world's most advanced hearing aid technology.
Having trouble hearing out socially? Enjoy sound as nature intended. Signia Pure Nx hearing aids let you enjoy effortless hearing, even in the most challenging situations.
---
FREE Express Post
Spend $60 or more on your next online purchase at HEARING SAVERS and receive FREE Express Post - next business day delivery within the Australia Post express post delivery network.
Enter the discount code EXPRESS at checkout and select the Express Post shipping option.
This offer expires 31 October 2018.
View the Express Post delivery network in detail by state.
---
SAVE 10% on your NEXT order
10% discount on hearing aid batteries, domes, wax guards and consumables
Not valid on hearing aids, remotes, wireless accessories or rechargeable devices
Must enter coupon code NEXT10 at online checkout
Coupon can be used once per customer
Coupon expires 30 June 2018
---
Amazing 5 Year Warranty
Given your investment in new hearing aids, you can rest assured with Oticon's 5-year manufacturer warranty when you purchase from the popular Oticon Opn hearing aid range at HEARING SAVERS.
The warranty covers defects and repairs for 5 years from fitting. Prices from $2,450.
---
SAVE $40 on CleanDry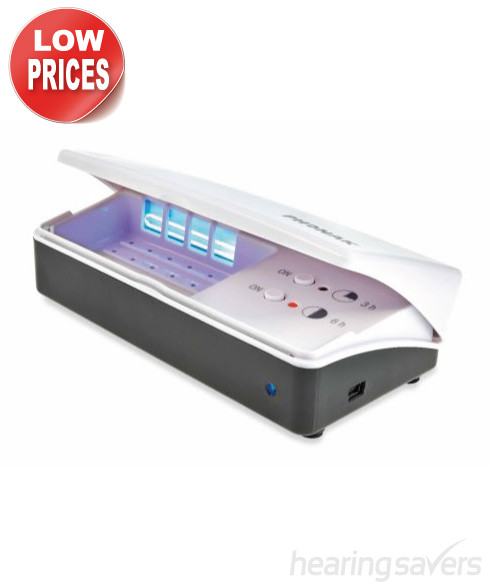 Normally $109, now $69 with free shipping.
Keep your hearing aids in optimal shape. Unitron CleanDry dries your hearing aids by circulating heated natural air, and cleans using UV-C light.
Use coupon code:
DRY40
. First 10 customers only. Expires 30 November 2017
---
SAVE $10 on your next order
As a way to say thank you for purchasing from our store, we're offering you $10 OFF your next online purchase at HEARING SAVERS.
Simply spend $65 or more in a single online transaction at www.hearingsavers.com.au and enter the discount code SAVETEN at checkout to receive $10 off your total purchase.
This offer is available across all items listed online and expires 31 December 2016.
---
Overstocked Sale! SAVE 21%
We're overstocked! Take advantage with these amazing clearance deals in May 2016 only. FREE postage for all orders, along with an Australia Post tracking number. Only while stocks last!
Power One Size 10 MF batteries (expiry 2018)  ... don't pay $3.00, now $2.37 per packet.
ZeniPower Size 13 batteries (expiry 2018)  ... don't pay $3.00, now $2.37 per packet.
ZeniPower Size 675 batteries (expiry 2018)  ... don't pay $3.00, now $2.37 per packet.
Enter promotional code SAVEINMAY at checkout. Limited stock! 
Overstock Clearance Sale Conditions:
Minimum 20 packets per single online transaction
Discount code SAVEINMAY must be entered during checkout
Cannot be used in conjunction with any other promotion or discount
Deal ends earlier of stock running out or 11.59pm 31 May 2016 AEST
---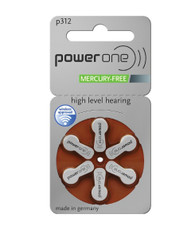 * Siemens Hearing Aid Special *
3-year supply of premium batteries with all new Siemens hearing aids.
Extended to 30 June 2016.
---
CRAZY OTICON *SALE*
Save $000s per hearing aid. Limited time.
---