HEARING SAVERS is committed to ensure the safety and well-being of all our employees, our valued customers and everyone we contact.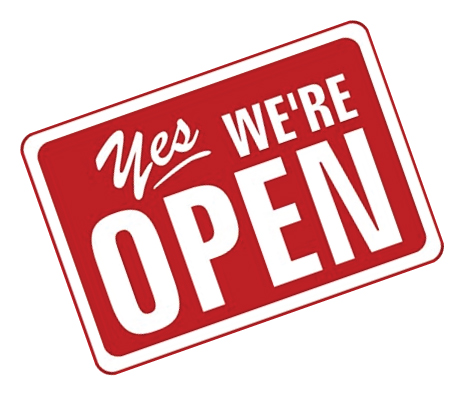 As an essential service, we are open
Rest reassured that we are taking appropriate steps to continue to delivery of the very best hearing care services in Australia, in a safe and secure manner.
As Audiology is an essential health service, we are pleased to advise our Victorian customers that during Stage 4 restrictions, HEARING SAVERS remains open:
Clinics are Open
We are taking appointments and ready to support you with all your hearing care needs, including hearing tests, hearing aid adjustments and fittings.
Drop-off contactless service is available for hearing aid repairs, cleaning and maintenance, along with free delivery of batteries, domes and all hearing aid accessories.
According to DHHS, the Stay at Home restrictions do not impact allied health services.
Tele-Audiology is Open
We can fit and adjust your hearing aids remotely and in real-time, from the comfort and safety of your own home. Contact us to hear of the benefits of Tele-Audiology.
Online Shop is Open
We are fully stocked with batteries, domes, wax guards and cleaning products. Your orders will be processed within 1 business day for fast reliable delivery. Fresh stock is arriving daily - keep an eye out for specials. Order online today!
Hearing Helpline is Open
We can offer you over-the-phone and email assistance and advice. Contact HEARING SAVERS on freecall ☎ 1800 00 4327 or save@hearingsavers.com.au
We have taken strict measures to ensure all our clinics have the right sanitisation and hygiene procedures according to the latest Australian Government Department of Health advice and Audiology Australia updates.
We will continue to watch and abide by all government advice about coronavirus to ensure the continued safety of our customers and wider community.
---
Wearing a mask with hearing aids?
We understand that wearing a mask with hearing aids can cause communication difficulties and discomfort, especially if you are wearing a hearing aid that sits behind your ear.
See our Tips for Wearing a Mask with Hearing Aids.
What hearing services can I access via Tele-Audiology?
Once you have an audiogram from an initial hearing test, we can offer you:
new hearing aid fittings
replacement hearing aid fittings
follow up and routine fine-tuning of your hearing aids
hearing advice, general trouble-shooting and hearing aid care
.... without leaving the comfort of your own home!
The remote care technology allows hearing aid wearers to speak with our Audiologists through video calling, using your smartphone or tablet, and for our Audiologists to carry out programming adjustments remotely, so you don't have to attend the clinic unnecessarily.
---
Australia Post delivery delays
While we are processing and dispatching your orders promptly, Australia Post may experience delivery delays in their network due to limited flights, social distancing requirements and a substantial increase in parcel volumes as more people shop online. In addition, Australia Post is temporarily suspending the Express Post guarantee of next day delivery as they are unable to commit to this time-frame.
Once your order leaves our premises, we are reliant on Australia Post for delivery.
---
When you confirm your appointment, please let us know if you have:
recently been ill or have a fever; or
have travelled overseas in the last 14 days.
We will reschedule your appointment to a future date in these cases.
---
We'd love to hear from you
Your safety and wellbeing are our priority - rest assured that our clinics are safe to visit.
Stay safe, take care and we look forward to hearing from you!
To find out which hearing aids are Tele-Audiology compatible and to learn more how remote care can best take care of your hearing health in the current climate contact:
Principal Audiologist
HEARING SAVERS
Phone ☎ 1800 00 4327
Email: adrienne@hearingsavers.com.au