Lost your Hearing Aids?
Have you lost or damaged your hearing aids?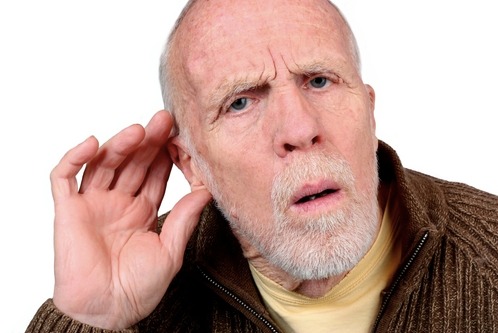 Q: What's the difference between losing your glasses and losing your hearing aids?
A: You don't need your hearing aids to find them!
Jokes aside, hearing aids are a substantial investment both in terms of your time and money, and great care is needed wearing and storing your hearing aids.
As hearing aids are small, worn many hours per day while you're out and about and the majority are neutral in colour, there is a reasonable risk of losing, damaging or misplacing them.
Watch out!
The most common causes of lost or permanently damaged hearing aids are:
Carrying your hearing aids loose in a bag or pocket ndash; keep your hearing aids in their protective cases when not wearing them
Swimming or showering with them on – water and hearing aids do not mix (unless your hearing aids are waterproof)
Pets or children playing with them
Putting them through the washing machine
Misplacing your hearing aids when traveling, particularly on the plane
Theft, mostly when stored in handbags or in your car
What are your options when you lose or damage your hearing aids?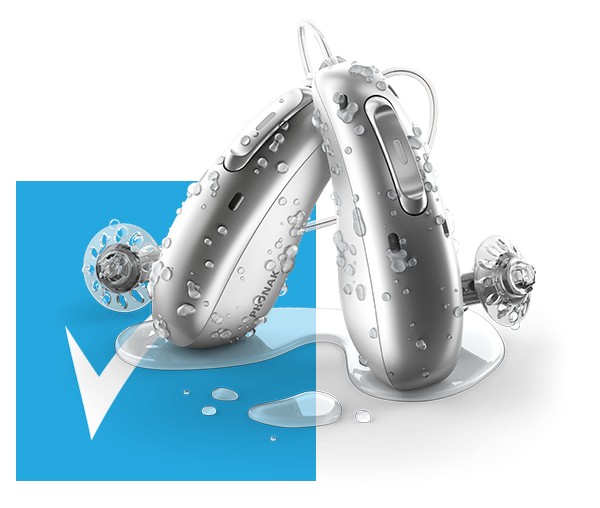 Replacing a lost hearing aid is of paramount importance, as most people with a hearing loss struggle without amplification, particularly in social, family and work situations.
The good news is that when your hearing aid is lost or permanently damaged, there are a number of options available to you.
Hearing Services Program
If you hold a you hold a Pension or Veterans card, and your hearing aids were fitted under the Government's Hearing Services Program, then the Government will contribute towards replacement hearing aids.
If your hearing aids are fully-subsidised by the Government (free hearing aids), there is only a small fee for the replacement hearing aids, regardless of the style (i.e. behind the ear, custom in the ear).
If your hearing aids are top-up hearing aids or partially-subsidised, that is, you paid an additional amount above the Government subsidy for more advanced features, then there may be a higher fee to replace your top-up hearing aids, which can vary based on the amount you initially paid and when you lost your hearing aids.
The Government requires that you complete a Statutory Declaration, detailing how your hearing aids were lost.
Private Hearing Aids
If you purchased your hearing aids privately, check if your hearing aids are covered under:
Your home and contents insurance policy – unusually there is a small excess, and you can often use the funds to upgrade to the latest models (if your hearing aids are outdated).
Manufacturer's Loss and Damage Warranty if purchased within the last year – see below for excess payable, along with terms and exclusions.
The good news is the turnaround time to replace your lost hearing aids is quick. You may not even require an in-person appointment ndash; we can post your replacement hearing aids to you and make fine-tuning adjustments remotely, via Tele-audiology.
Check your warranties
Most manufacturers include a Loss & Damage Warranty with their hearing aids. This warranty covers accidental loss and damage within 12-months of first fitting. There is an excess payable, which varies by model and manufacturer, and is usually substantially less than the original hearing aid cost.
There are, however, some limitations and exclusions when claiming under the manufacturer's Loss & Damage Warranty as follows:
Limited to one claim per hearing aid, that is, once you make a successful claim your warranty for that hearing aid is exhausted
Statutory Declaration is required
You must be a resident of Australia
Excludes loss and damage which occurs outside of Australia ndash; that's where travel insurance is highly recommended!
Cannot claim where your hearing aids are covered under an alternate insurance policy
Excludes damage or loss arising from improper use or handling
Excess payable under Loss & Damage Warranty
| Hearing Aid Technology Level | Private Clients | Hearing Service Program (HSP) Clients |
| --- | --- | --- |
| Platinum, Gold & Silver hearing aids | $825 per hearing aid | $325 per hearing aid |
| Bronze & Economy hearing aids | $700 per hearing aid | $200 per hearing aid |
How to reduce the risk of losing or damaging your hearing aids?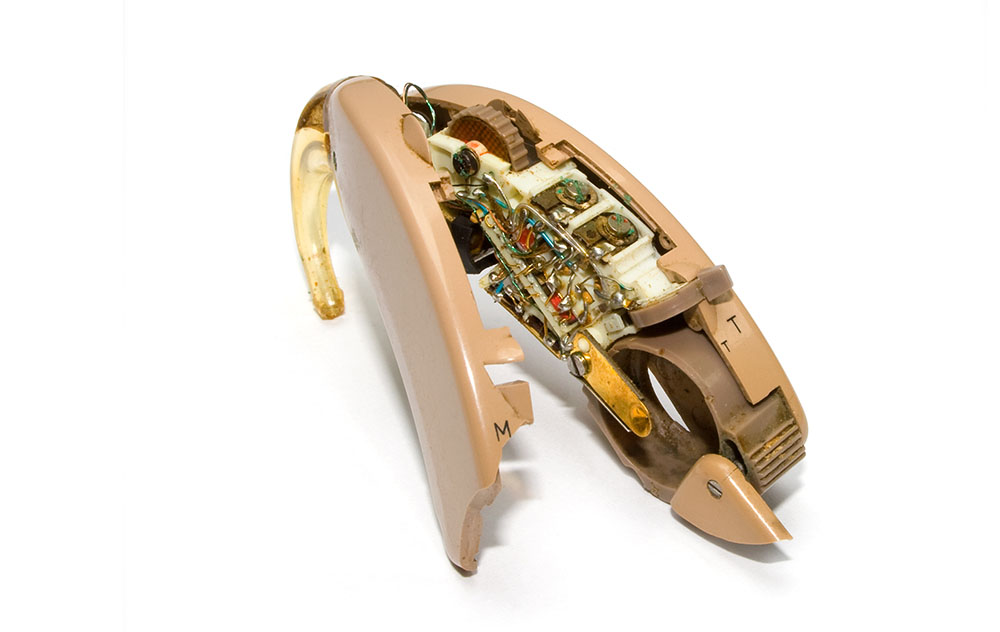 To ensure you get the most from your investment in hearing aids and ensure their safe-keeping, here are a few tips form our experts:
After 12-months from initial fitting, insure your hearing aids under your home contents policy. You may need to declare them as a specified item because of their high value and because you will be taking them out of your house.


When travelling domestically or overseas, always take out travel insurance and ensure the policy covers your hearing aids – most travel policies are reasonably priced.


When not wearing your hearing aids, store them in the case provided – don't put them in your pocket, or leave your hearing aids loose in your bag... and please don't wrap your hearing aids in a tissue, as many people tend to throw out tissues before checking the contents!


Keep your hearing aids in the same place each night when you go to sleep – on the charger is ideal for those with rechargeable hearing aids. Also consider placing your hearing aids on a high shelf, away from pets and curious children.


Don't leave your hearing aids unattended in your car.


Avoid getting your hearing aids wet – no swimming, showering or bathing with your hearing aids on.
Can I replace my hearing aids at HEARING SAVERS?
Absolutely!
We'd be delighted to ensure you get the very best prices on the latest hearing aids even if you were originally fitted by another hearing clinic or you're replacing your lost hearing aids with the exact same model.
Contact us on ☎ 1800 00 4327 to discuss your replacement options.