Guide to Buying Hearing Aids Online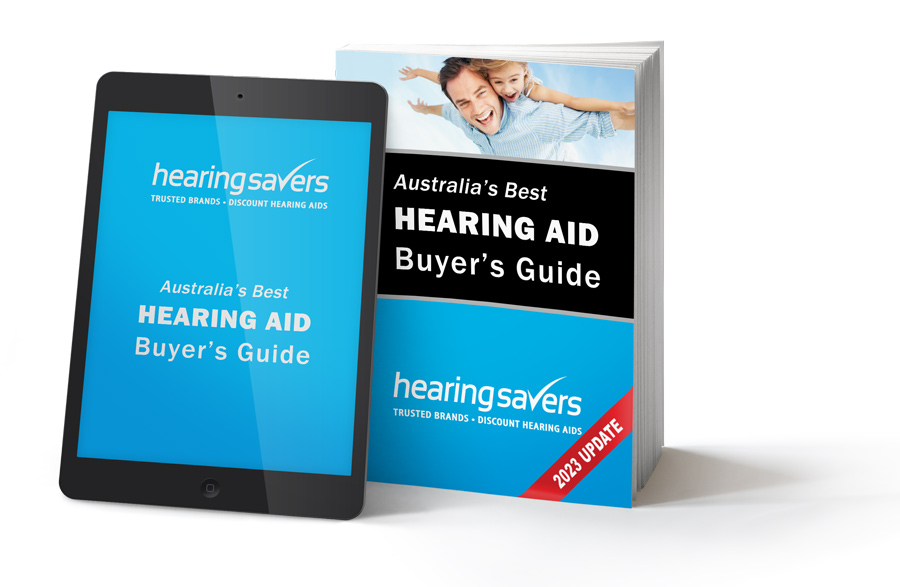 Buy discounted hearing aids from HEARING SAVERS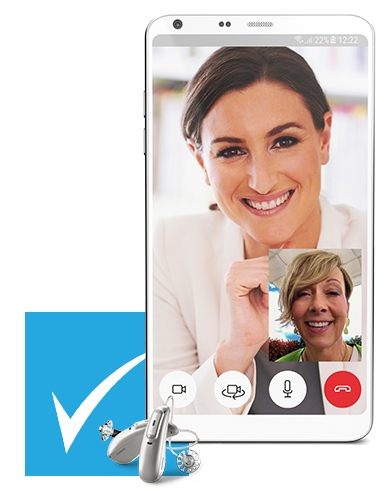 HEARING SAVERS offers world leading hearing aid technology at the best prices across Australia. Our aim is for hearing technology to be readily accessible and affordable to all. We enjoy 'hearing' about the positive impact we make to the quality of peoples' lives.
HEARING SAVERS is completely independent, unlike many other hearing aid providers, which means we'll always offer you the right choice and best value in Australia… not to mention our Price Beat Guarantee. We offer a full range of genuine, top quality hearing aids, accessories and consumables.
HEARING SAVERS is 100% Australian-owned and operated with head office located in Bentleigh, VIC Australia, which means all your online orders arrive quickly, you'll receive local support and care and, importantly, all warranties are with Australian hearing aid suppliers. Choose from clinics across metropolitan Melbourne and our network of independent hearing clinics across Australia, to access to professional, local service and on-going care.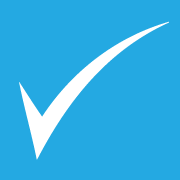 How do I buy hearing aids online?
1. Choose your Hearing Aids
Select your hearing aid model and colour option from our online catalogue of hearing aids
Order and pay for your hearing aid online securely using your credit card or PayPal, or give us a call to arrange payment
If you can't find the model you're after, contact us and we'll source it for you… at the lowest possible price
2. Arrange a Fitting Appointment
Once we process your order, we'll contact you to arrange an appointment to custom fit and program your hearing aids
You can choose a fitting appointment at any of our hearing clinics across Australia, or we can arrange a remote fitting in the comfort and safety of your home via Tele-Audiology.
3. Fit your New Hearing Aids
At your fitting appointment, your hearing practitioner will custom fit your new hearing aids and chosen accessories, ensuring that you are happy with the comfort and sound quality
You will receive a discounted charger or 1-year supply of fresh, premium hearing batteries and will be offered a Review appointment to fine-tune your hearing aids in approximately 1-2 weeks
Allow approximately 1-hour for your first appointment
4. Enjoy your New Hearing Aids
There are absolutely NO hidden or extra costs
Rest assured that you're covered with our complete after-care service inclusive of our 30-day money-back trial, 1-year of service, extended manufacturer warranties and on-going batteries and accessories at the lowest prices in Australia
What do I get with my new hearing aids?
Included with your new HEARING AIDS
FREE
Comprehensive hearing test
Professional hearing aid fitting & programming, tailored to your specific hearing needs
Review appointment to fine-tune your new hearing aids
1-year free hearing aid adjustments & service at your local clinic
On-going in-house hearing aid cleaning, minor servicing and maintenance
Discounted charger for rechargeable models or 1-year supply of fresh, premium hearing aid batteries
Extended 4-year manufacturer warranty for most Oticon, Signia, Widex, Starkey & Phonak hearing aids; Minimum 3-year warranty all other models.
1-year manufacturer cover for accidental loss & damage

(conditions apply)

Custom ear moulds

(if required)

Choice of hearing aid colours
Absolutely NO hidden costs and NO extra costs
30-day hearing aid trial, with money-back satisfaction guarantee
Pensioners & Veterans Government rebates

(Hearing Services Program conditions apply)

Private Health Insurance rebates
Price Beat Guarantee
Join thousands of delighted customers across Australia — see our 5-Star Reviews
​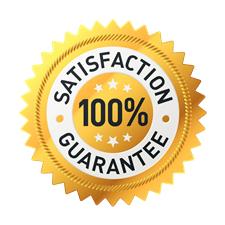 Satisfaction Guarantee
We will gladly provide you with a replacement or full refund within 30 days of fitting if you're not fully satisfied with any of our hearing aids.
Where can I arrange a fitting appointment?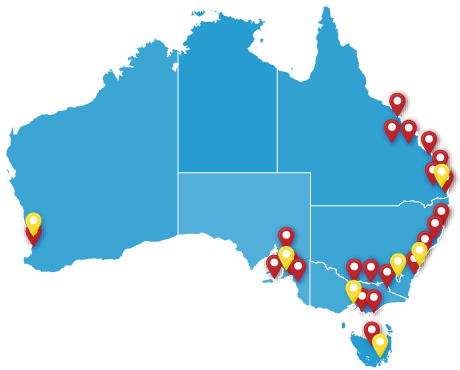 All hearing aids supplied by HEARING SAVERS include professional fitting in our clinics or via Tele-Audiology in the comfort of your home.
We can arrange your fitting appointment at any of our 100 hearing aid clinics across Australia:
Melbourne, VIC Albury-Wodonga, VIC Gippsland, VIC Murray Region, VIC Sydney, NSW Mid North Coast, NSW Murray Region, NSW Newcastle
Lake Macquarie, NSW Northern Rivers, NSW Riverina, NSW Canberra, ACT Hobart, TAS Launceston, TAS Tasmania
Brisbane, QLD Gold Coast, QLD Moreton Bay, QLD Sunshine Coast, QLD Central Queensland, QLD Whitsunday Coast, QLD Adelaide, SA Adelaide Hills, SA Fleurieu Peninsula, SA South Australia Perth, WA Western Australia
Do I need a fitting appointment?
All hearing aids offered by HEARING SAVERS include professional fitting, either in-person or via Tele-Audiology, to test your hearing and tailor your new hearing aids to the shape of your ears, and program your new hearing aids for your specific hearing loss and your individual listening needs.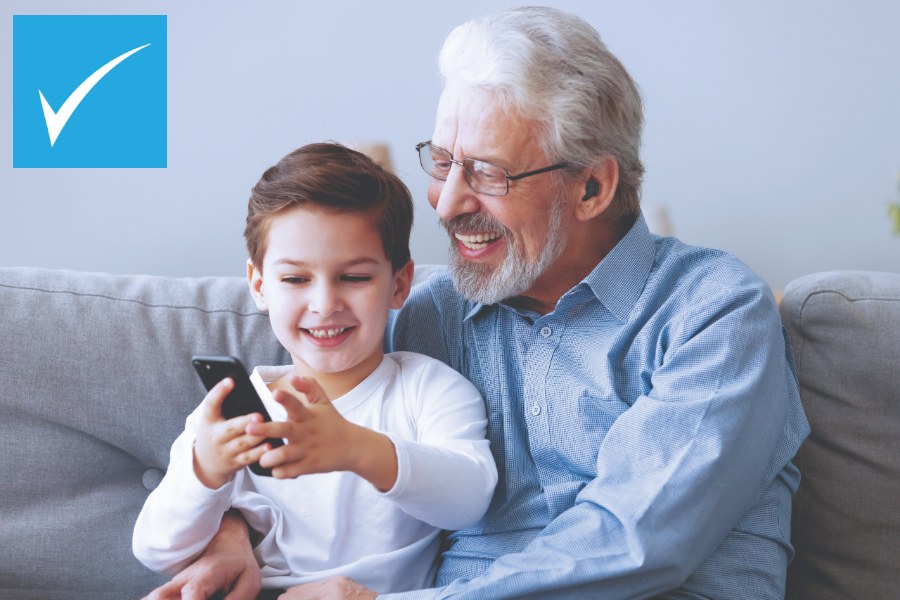 Hearing aids are medical devices which need to be customised for you by a qualified and experienced hearing specialists; hearing aids are not simply an off-the-shelf product. We also want to ensure you're getting the best possible outcome & comfort, sound quality and usability & when you buy hearing aids from HEARING SAVERS.
Allow approximate 1-hour for your fitting appointment and please feel free to bring along any family or friends. You will be offered a Review appointment to fine-tune your hearing aids 1-2 weeks after initial fitting.
Why are the prices so low at HEARING SAVERS?
We offer savings of up to $3,000+ per pair of hearing aids and will beat any written quote or advertised price by 5%.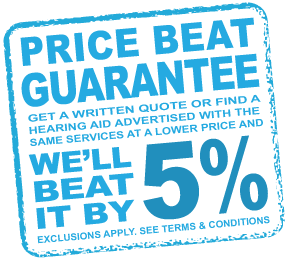 Our proposition to you is unique – world-leading hearing technology at the best prices in Australia. We offer transparent pricing with our Price Beat Guarantee, so you can shop with confidence knowing that you're never paying too much at HEARING SAVERS.
The inception of the business came as the founders saw a void in the market to provide exceptional hearing technology at fantastic prices with personal fitting services nationally.
HEARING SAVERS is an efficient, streamlined business, without the significant overheads incurred by many of the larger hearing companies in Australia, so we pass the savings directly to you. In addition, we purchase in bulk to further reduce our costs.

We offer only genuine, top-class hearing products sourced from reputable, global manufacturers. All hearing aids are purchased locally in Australia, which means you're covered by local support and local warranty - no need to send your hearing aids overseas.
What are my payment options?
You can shop securely online using:
Visa, MasterCard or American Express
PayPal
AfterPay
Humm
EZYPAY




We use the online services of Stripe and PayPal to secure our online payments.
Alternatively, you can pay by:
credit card over the phone
credit card or debit card at our clinics
cheque
cash at our clinics
completing a manual order form
electronic funds transfer (EFT) – please contact us on 03 9557 6412 for details.
What rebates are available?
You may be eligible for a rebate for your hearing aids from:
WorkSafe or TAC
Medical expense tax offset – please contact your accountant for details
We offer further discounts for Pensioners & Veterans under the Commonwealth Hearing Services Program (please note that conditions apply).
What after-care service is provided?
You can rest assured that we will look after your hearing needs and your new hearing aids after fitting with:
Discounted charger or 1-year supply of batteries – included in your price is a discounted charger for rechargeable hearing aids or at your fitting appointment, your practitioner will supply you with 1-year of fresh high-quality disposable batteries.

12-months of service appointments – all hearing aids purchased from HEARING SAVERS carry 12-months of services appointments as required from the date of first fitting.

4-year manufacturer warranty – most of our hearing aid models now include a 4-year extended warranty at no extra cost (see product details page for more information). Please contact your practitioner should you believe your hearing aid to be faulty, and they will arrange for an inspection and repair as required.

12-month manufacturer warranty for loss and damage – should you accidentally lose or damage your hearing aid within the first 12-months of fitting, your hearing aid can be replaced with a new one. Please note that conditions and excess may apply.
How can I contact you to find out more?
Our head office is located in Bentleigh, a leafy suburb in south-eastern Melbourne, VIC, Australia.
HEARING SAVERS
494 Centre Rd
Bentleigh VIC 3204
You can contact us via:
Email at save@hearingsavers.com.au or via our contact form
Visit our Bentleigh, Essendon or Malvern hearing clinics, Monday – Friday from 9am to 5pm
Give us a call on freecall 1800 00 HEAR (4327)

Back to Top