Secure Payments
How can I pay for my order online?
You can shop securely online using:
Visa
MasterCard
American Express
PayPal
AfterPay
How do I know it's safe and secure?
We process thousands of orders and payments each month, utilising the secure international payment gateways of Stripe, Paypal and AfterPay.
We do not store your credit cards details or payment details.
Do I need a Paypal account?
No, but you are welcome to use your PayPal account if you have one.
How does AfterPay work?
Afterpay allows you to pay for your purchase over 4 interest-free equal installments due every 2 weeks. The maximum purchase value is $1000.
All orders are subject to Afterpay's approval and you will need an AfterPay account. Please see Afterpay's terms of service for details.
Are there alternate payment methods?
Yes, you can pay by:
credit card over the phone
credit card, debit card or cash at our Melbourne clinics
cheque
completing a manual order form
EFT
Please contact us on 1800 00 4327 for assistance.
Back to Top
---
Zero Interest Payment Plans
Do you offer any payment plans or finance to purchase new hearing aids?
Yes, we offer a direct debit payment plan via EZYPAY for Australian residents who purchase hearing aids from HEARING SAVERS.
We require a 40% deposit at the fitting and the 60% balance spread in equal monthly payments over 12 months from the date of your initial fitting. There are no approvals and no interest as it is not finance. Please see www.ezypay.com for more detail.
Back to Top
---
Buying Hearing Aids Online
Can I buy hearing aids online?
Yes, please click here to see our range of hearing aids available to purchase online. If you can't find the model you're after, give us a call on 1800 00 4327 and we'll source it for you, at the lowest possible price, of course.
Do I need an appointment when buying hearing aids?
All hearing aids supplied by HEARING SAVERS include professional fitting in our clinics or via Tele-Audiology in the comfort of your home.
Your hearing aids will be tailored to your specific hearing loss and your individual listening needs. Hearing aids are medical devices which need to be customised for you by a qualified and experienced hearing practitioner; hearing aids are not simply an off-the-shelf product. We also want to ensure you're getting the best possible outcome, in terms of comfort, sound quality and usability, when you buy hearing aids from HEARING SAVERS.
We can offer remote care in the comfort and safety of your home via Tele-Audiology:
new and replacement hearing aid fittings
fine-tuning and program adjustments
general trouble-shooting and hearing aid care
Back to Top
---
Inclusions with your New Hearing Aids
Enjoy comprehensive audiological care, professional fitting, 30-day satisfaction guarantee, extended product warranties, rebates, and on-going support when you purchase hearing aids from HEARING SAVERS.
Included with your new HEARING AIDS
FREE

Comprehensive hearing test

Custom hearing aid fitting & programming, tailored to your specific hearing loss

Review appointment to fine-tune your new hearing aids

1-year supply of fresh, premium hearing aid batteries; or discounted charger for rechargeable models

1-year free hearing aid adjustments & service at your local clinic

On-going in-house hearing aid cleaning, minor servicing and maintenance

Pensioners & Veterans Government rebates

(Hearing Services Program conditions apply)

Private Health Insurance rebates

5-year manufacturer warranty for Oticon hearing aids; 4-year warranty for Signia & Phonak hearing aids; 3-year warranty all other brands.
1-year manufacturer warranty for accidental loss & damage

(conditions apply)

Custom ear moulds

(if required)

Choice of hearing aid colours

Absolutely NO hidden costs and NO extra costs

30-day hearing aid trial, with money-back satisfaction guarantee

Price Beat Guarantee
Join thousands of delighted customers across Australia — see our 5-Star Reviews
​
Which hearing aids do you offer?
HEARING SAVERS is fully independent, thereby offering you world leading hearing technology from all major suppliers. We offer all styles of hearing aids...
Receiver-in-Canal (RIC)
Behind-the-Ear (BTE)
In-the-Ear (ITE)
In-the-Canal (ITC)
Completely-in-the-Canal (CIC)
Invisible-in-the-Canal (IIC)
... across all brands, such as Oticon, Siemens, GN ReSound, Starkey, Phonak, Widex and Unitron to name a few.
Are hearing aids subject to GST?
No. Hearing aids, batteries and most related accessories are GST-FREE as they are considered medical aids and appliances under Schedule 3 to the GST Act. More information is available here: https://www.ato.gov.au/non-profit/np/gst-and-medical-aids-and-appliances/
Back to Top
---
On-Going After-Care Service
What after-care service is provided?
You can rest assured that we will look after your hearing needs and your new hearing aids after fitting with:
1-year supply of batteries – at your fitting appointment, your practitioner will supply you with 1-year of fresh high-quality disposable hearing aid batteries.


12-months of service appointments – all hearing aids purchased from HEARING SAVERS carry 12-months of service and care as required from the date of first fitting at the clinic which fitted your hearing aids. See below for detail


Up to 5-year manufacturer product warranty – your new hearing aids include a minimum 3-year manufacturer's warranty against defects; Given our strong relationship with key suppliers, we are pleased to offer 4-year manufacturer warranty for Phonak and Signia hearing aids, and a market-leading 5-year manufacturer warranty for Oticon hearing aids.
Please contact your practitioner should you believe your hearing aids to be faulty, and they will arrange for an inspection and repair as required.


12-month manufacturer warranty for loss and damage – should you accidentally lose or damage your hearing aids within the first 12-months of fitting, your hearing aids can be replaced with brand new hearing aids. Please note that conditions and excess may apply.
Where can I access my 12-months of after-care service?
Your new hearing aids include in-clinic service, warranty repairs and appointments with your hearing specialist for 12-months from the date of your initial fitting. This 12-month after-care service is provided by the hearing clinic which fitted your hearing aids. There is no cost for this service or these appointments.
Should you choose to attend an alternate hearing provider (i.e. a hearing provider which did not fit the hearing aids which you purchased from HEARING SAVERS), you are likely to incur a fee for this service.
We strongly recommend remaining with the clinic which fitted your hearing aids, to both maximise the value of your after-care package and not incur unnecessary expense charged by the alternate provider. Please note, we have no control over the non-fitting service fees charged by alternate hearing providers, whether the hearing provider is within or outside our network.
Back to Top
---
Hearing Aid Warranties
What warranties are included with new hearing aids?
All hearing aids offered by HEARING SAVERS include a minimum 3-year warranty (certain models include a 4-year or even market-leading 5-year warranty) from the manufacturer against defects. In addition, all hearing aids include a warranty from the manufacturer for accidental loss and damage within 12 months from initial fitting.
Can the warranties be extended?
Yes, the manufacturer defect warranty can often be extended with each manufacturer for a small fee at the time of purchase.
What are the terms of the manufacturer's Loss & Damage Warranty?
All hearing aids offered by HEARING SAVERS include a complimentary warranty from the manufacturer for accidental loss and damage.
The manufacturer will replace the same hearing aid once. The warranty:
is valid for 1-year from date of first fitting;
is available only to people residing in Australia;
requires an excess payable (varies by hearing aid model); and
requires a Statutory Declaration.
Exclusions under this warranty:
Hearing aids lost or damaged outside Australia
Hearing aids covered by another insurance policy (e.g. travel, home contents)
Damage arising from improper handling or care
Replacement hearing aids under this warranty
Once this warranty has expired, we recommend insuring your hearing aids through your home and contents insurance policy.
What warranties are included with accessories?
Minimum 1-year product warranty for remote controls, recharging devices, wireless accessories and electronic cleaning kits. Certain accessories include a longer manufacturer warranty (up to 3 years), specified on the product details page.
Back to Top
---
30-Day Hearing Aid Satisfaction Guarantee
What are the details of the 30-day trial?
We want to ensure that you are happy with your investment in hearing aids, and therefore include a 30-day trial with all new hearing aid purchases.
During the trial period, you will get to take your new hearing aids home, wear them when you go to restaurants and the cinemas, and enjoy them at family dinners or simply watching TV.
If you are not entirely happy with your new hearing aids, you have the option to exchange them for an alternate model, at no additional cost, or return them for a refund less a small handling fee, within 30-days from your first fitting appointment with us. Please note that your hearing aids need to be returned in full working order, along with all accessories, consumables and packaging. If you're unsure, please give us a call on 1800 00 4327.
Back to Top
---
Hearing Aid Clinic Locations
Where are your hearing aid clinics located? Can I buy hearing aids from HEARING SAVERS if I live in VIC, NSW, WA, SA, ACT, TAS or QLD?
All hearing aids supplied by HEARING SAVERS include professional fitting in our clinics or via Tele-Audiology in the comfort of your home.
Our hearing professionals are all very experienced with many thousands of delighted clients.
Arrange your fitting appointment at any of our 80 hearing aid clinics across Australia or contact us to find out more about Tele-Audiology.
Melbourne, VIC Albury-Wodonga, VIC Gippsland, VIC Murray Region, VIC Sydney, NSW Mid North Coast, NSW Murray Region, NSW Newcastle - Lake Macquarie, NSW Riverina, NSW Wollongong, NSW Canberra, ACT Hobart, TAS
Brisbane, QLD Bundaberg, QLD

Gold Coast, QLD Sunshine Coast, QLD Whitsunday Coast, QLD Adelaide, SA South Australia Perth, WA Western Australia
Back to Top
---
Leading Hearing Care Brands
Which hearing aid brands are available?
We are fully independent and offer all major hearing care brands at heavily discounted prices, including Oticon, Phonak, Siemens Signia, Unitron, Starkey, Widex, Bernafon, Power One, ZeniPower, Rayovac, Bernafon and GN ReSound.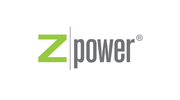 Are other hearing technology brands and products available which are not advertised online?
Yes, please let us know the exact model, brand, price and quantity, and we will try to source the item for you from our suppliers... and of course, with our Price Beat Guarantee.
Back to Top
---
Discounted Hearing Aid Prices Online
Why is HEARING SAVERS so much cheaper than other hearing providers?
"Would you pay $1,000 - $3,000 extra to make a couple visits per year?"
HEARING SAVERS provides fantastic pricing to a national audience who need our help. We are an efficient, streamlined business, without the significant overheads incurred by many hearing companies in Australia, so we pass the savings directly to you.
Your local hearing clinic, which is limited by its territory, sets prices high knowing they will only fit 4-10 hearing aids per month. HEARING SAVERS's efficient model of fitting hundreds of hearing aids nationally literally helps people like you save thousands!
We only offer the latest technology at HEARING SAVERS. Compared to older hearing technology, modern hearing aids need minimal service and adjustments. Years ago, the hearing aid user commonly visited a clinic for service 10-20 times per year. Today, visits may only be 1-4 times per year. "Would you pay $1,000 - $3,000 extra to make a couple visits to your Audiologist per year?" We didn't think so.
What does the strike-through pricing represent?
The strike-through price on hearing aids, batteries and accessories represents the typical market price charged by many, but not all, competitor hearing retailers and clinics. Most of the time, these prices are not displayed or published by competitors, so we gather market intelligence from our clients and suppliers. We have many clients choosing HEARING SAVERS because they are no longer willing to put up with high prices.
The strike-through price does not represent the price that we sold the item for at an earlier date. That is, the item is not on sale at HEARING SAVERS for a limited time, unless otherwise indicated.
Are the batteries, accessories and hearing aids genuine?
Absolutely! We offer only genuine, top-class hearing products sourced from reputable, global manufacturers. All hearing aids are purchased locally in Australia, which means you're covered by local support and local warranty - no need to send your hearing aids overseas.
Do you offer further discounts for bulk hearing aid battery or consumable purchases?
As we already offer fantastic prices across our entire range of hearing aid batteries, domes, cleaning products and consumables, we cannot offer discounts for larger quantities, except Power One mercury free hearing aid batteries, where we offer fantastic discounts of 5% off when you order quantities of 20 or more.
How much are hearing aids?
Hearing aids vary in price based on quality and features. We offer transparent pricing with the Price Beat Guarantee, so you can shop with confidence knowing that you're never paying too much at HEARING SAVERS. Browse our range of hearing aids online here.
Back to Top
---
Price Beat Guarantee
What is the Price Beat Guarantee?
At HEARING SAVERS we pride ourselves on offering all our clients the Price Beat Guarantee. Our Price Beat Guarantee means that if you find a lower priced identical stocked item with a competitor (even if it's on sale), we will not only match it, we'll beat it by 5%.
That means you can shop with confidence knowing that when you buy from HEARING SAVERS, you are receiving the best price on ALL leading hearing technology.
Click here for details and exclusions.
Back to Top
---
Hearing Aid Rebates & Subsidies
Are there any rebates available to me?
You may be eligible for a rebate for your hearing aids, Audiology consultations, batteries and accessories from:
Medicare Rebates for Audiology Services
Medicare rebates are available for clients referred to HEARING SAVERS for a Hearing Assessment by an Ear, Nose, and Throat (ENT) Specialist or a Neurologist.
Are there any other discounts?
If you hold a Seniors Card, we are delighted to offer you further discounts on the latest hearing aids. If you hold both a Pension Card and a Seniors Card, you could combine the discounts for an even better price. Contact us for your personalised quote.
As we already offer the lowest prices in Australia, along with free shipping, the Seniors Card discounts exclude hearing batteries, accessories and consumables.
How does the Medical Expense Tax Offset work?
The ATO recently changed the rules relating to the Medical Expense Tax Offset. The offset is now means tested. For more detail, please see ATO website
Back to Top
---
FREE for Pensioners & Veterans
What are my entitlements if I hold a Pension or Veteran's (DVA) card?
HEARING SAVERS is accredited by the Commonwealth Government to provide to Pensioners & Veterans:
FREE hearing aids and alternate listening devices, such as TV headsets
FREE hearing services, including hearing tests, hearing aid programming
FREE hearing aid batteries, hearing aid servicing, maintenance and repairs
Please note that conditions apply under the Commonwealth Hearing Services Program.
Am I eligible for FREE hearing services under the Australian Government Hearing Services Program?
You are eligible for the Program if you are an Australian citizen or permanent resident 21 years or older and you are:
a Pensioner Concession Card Holder
receiving Sickness Allowance from Centrelink
the holder of a DVA Gold Card
the holder of a DVA White Card issued for conditions that include hearing loss
a dependent of a person in one of the above categories
a member of the Australian Defence Force
How do I apply for the Australian Government Hearing Services Program?
You can now apply for the Australian Government Hearing Services Program online at www.hearingservices.gov.au.
If you are new to the Program, you will need a medical certificate from your local doctor, which can be downloaded here
Contact us on freecall 1800 00 4327 and we'd be delighted to assist you with your application.
Back to Top
---
NDIS Hearing Support Funding
What funding can I receive from NDIS for my hearing?
The NDIS funds hearing supports for NDIS participants aged 26 and over who are not eligible for the HSP.
The Government's Hearing Services Program (HSP) funds hearing services for Australian citizens and permanent residents who satisfy its eligibility criteria (under 26 or hold a Pension or DVA card).
The NDIS also funds additional reasonable and necessary hearing supports for participants if they are not available through the HSP. This includes people under 26.
You can access the NDIS and HSP at the same time but you can't get the same supports from both programs at the same time.
Back to Top
---
Free Postage All Orders in Australia
How much is postage in Australia?
Absolutely FREE.
Is there a minimum spend for free postage?
No, we offer FREE postage for all orders, regardless of value.
What are my shipping options in Australia?
Shipping Option
Typical Delivery
Price
Regular Australia Post
3 - 9 business days
FREE
Express Post
Next business day when placed before 12pm (AEST) *
$6.95
Courier
(requires signature)
Next business day when placed before 12pm (AEST) *
$12.95
In Store Pickup
(Bentleigh & Malvern
clinics only)
Monday - Friday, 9am - 5pm
Saturday, 9.30am - 1pm
FREE
* Please note that some items are custom ordered and typically shipped within 2-3 business days. These items will arrive next business day after shipping date.
When will I receive my items?
Items posted via regular Australia Post are typically received within 3 to 9 days after shipping date, depending on your location.
Items shipped via Express Post and Courier will arrive next business day after shipping date.
Australia Post Changes from 4 January 2016: Regular post will be delivered up 2 business days longer, and will vary based on destination.
Can I get next day delivery?
Yes, we can arrange next business day delivery via Express Post or Courier (which requires a signature upon delivery) when you place your order before 12pm on a business day.
Where do you post?
We post to any address in Australia.
From May 2019, we are also shipping to New Zealand.
We are unable to post to all other international destinations.
How do I track my order?
Select Express Post, Courier or simply spend $60 or more in a single transaction, and we'll include a tracking number with your order.
All other orders will be sent via regular Australia Post which unfortunately does not include a tracking reference.
Postage Options to New Zealand (from Australia)
What are my shipping options to New Zealand
Shipping Option
Estimated Delivery to NZ
Price
International Standard
with tracking
Approximately 10 days
$9.95
International Express
with tracking
Varies by location. Your parcel leaves Australia next business day.
$14.95
Please note: Signature on delivery is not available for deliveries to New Zealand.
Back to Top
---
Mercury-Free Hearing Aid Batteries
Why do we offer Mercury Free (MF) batteries?
It's green!
As hearing aid battery technology advances, the focus is on mercury free batteries. More and more countries are now legally required to use mercury free batteries, and the number is growing yearly. Mercury Free technology is the only battery fulfilling the new IEC Standard defined for streaming hearing aids.
Traditional zinc air batteries contain mercury, about 1% by cell weight. The mercury is mixed with the zinc powder used in the cell. Because mercury is a metal, it is a good electrical conductor and its properties help suppress internal gassing in the cell. This gassing can lead to leakage or swelling of the battery.
Mercury is a heavy and toxic metal. It is harmful to the environment. If mercury containing used batteries are thrown away, they start to decay in the landfills. Over time, the batteries will start gassing and the mercury inside has the potential to leak out. This mercury can seep into the ground, contaminating drinking water, and into streams. When wildlife eat or drink from these streams they will be exposed to this mercury which could result in death or contamination
How do Mercury Free batteries compare to Standard hearing aid batteries?
The running time, reliability and overall performance of Mercury Free and Standard batteries is equal when used within the same category of hearing aids. Mercury Free batteries are also more environmentally friendly because there is no mercury added to the cell. In addition, the Mercury Free cells have been developed for new wireless hearing aid functionality.
Note: Be aware that for hearing instruments with wireless functions, battery life in general is shorter than it would be with a non‐wireless hearing instrument. This is independent of battery composition (Mercury Free or Standard Zinc Air).
Can Mercury Free batteries be used in any hearing aid?
Yes.
Which suppliers are making Mercury Free batteries in Australia
All major hearing aid battery manufacturers have switched to mercury free models, some exclusively.
Power One - Mercury Free only
Rayovac - Mercury Free only
Siemens Signia - Mercury Free only
ZeniPower - Mercury Free only
See our range of mercury free hearing aid batteries online
Back to Top
---
In-Store Pickup
Can I pick up my items from your store?
Yes, our Bentleigh, Malvern & Essendon hearing clinics are open Monday to Friday, 9am - 5pm.
In addition, our Bentleigh and Malvern clinics are open Saturdays 9.30am - 1pm.
Bentleigh, Melbourne
HEARING SAVERS
494 Centre Rd
Bentleigh VIC 3204

☎ 03 9557 6412
Malvern, Melbourne
HEARING SAVERS
134 Glenferrie Rd
Malvern VIC 3144

☎ 03 9509 0164
Essendon, Melbourne
HEARING SAVERS
1055 Mt Alexander Rd
Essendon VIC 3040

☎ 03 8330 5518
Back to Top
---
Returning an Item
Can I return an item?
Yes, if you are not fully satisfied with your purchase, you can return the item within 30 days of purchase for a full refund or replacement. We will pay your return postage if the return is a result of our error (you received an incorrect or defective item).
If an item was ordered incorrectly, for example the wrong size batteries or domes, we will gladly replace the item for the correct model as long as the package remains undamaged and unopened.
Back to Top
---
Still Unsure...? Contact Us
Where are you based?
HEARING SAVERS offers a convenient selection hearing clinic locations across Australia. We provide local service, professional care and all your on-going support with our national network of professional and independent hearing clinics across Australia.
Our head office is located in Bentleigh, a leafy suburb in south-eastern Melbourne, VIC, Australia.
How can I contact you?
Give us a call on freecall 1800 00 4327
Back to Top
---