Wearing a mask with hearing aids doesn't have to be difficult.
Wearing a face mask in public has become increasingly common, and is now being enforced in certain communities in Australia when entering shops, supermarkets and other places following social distancing rules.
We understand that wearing a mask with hearing aids can cause communication difficulties and discomfort, especially if you are wearing a hearing aid that sits behind your ear.
If you wear hearing aids, you may have difficulty wearing a protective mask around your ears.
Here are some simple solutions to get the elastic off your ears:
If you have a mask that goes around the head instead of over the ears, this is the simplest solution.


If your hair can be put in a bun, wrap the mask's elastic around the bun.


Sew two buttons onto a piece of ribbon to wear on the back of your head. Attach the mask's elastic to the buttons.


Sew two buttons onto a fabric headband above your ears and hook the mask's elastic onto the buttons.


Hearing Aid Saver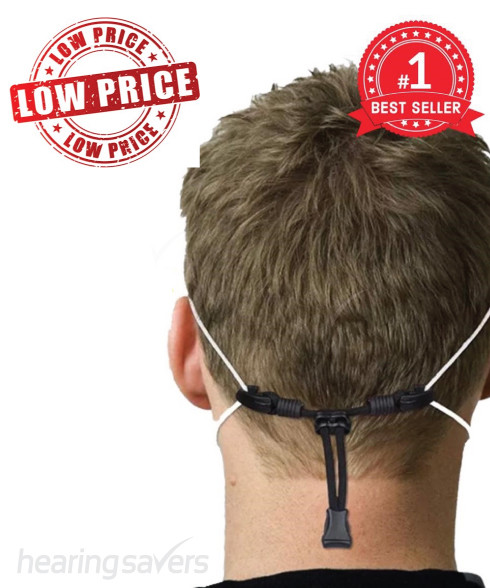 The Hearing Aid Saver immediately stops the discomfort from face mask strap pressure points behind your ears.
It secures your mask behind your head, rather than behind your ears, thereby reducing interference and the risk of dislodging your hearing aids.
Buy online for $9.95
---
Contact HEARING SAVERS on 1800 00 4327 for more information.